"Your brand needs to have a story that that activates mirror neurons . . . make your audience feel what you want them to feel because the entire future of all industries will be based upon human insights"
People follow brands because they want to be updated about their favorite things of interests the particular brand has to offer. Brands vice-e-versa follow people and track down what interests their audience. What type of content should they share on Social Media or what type of activities they should carry out that interacts directly with their audience. The entire future of every industry will depend upon only human insights and the follow process will reverse indefinitely as Brands will start to follow people and start responding according to their audience's insights.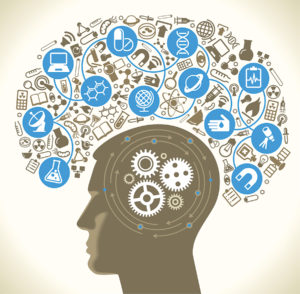 Any industries online presence may be the first step of the sale funnel but how the industry responds according to their audience's insights
helps them achieve the sales target. In this age of digital world it is very easier to connect with any brand from across the globe and get its products
or services delivered at your door step.
Things Brands Should Learn:
1. Learning About Their Audience
2. Balancing Promotion with Value
3. Writing in an authentic tone
4. Avoiding Jargon Representation in form of texts or images/videos
5. Being Responsive
Being more and more receptive to audience insight is the future of brands that will help them establish a bond with their audience and in the course of time let them build a loyal customer base
driven by their own insights.
The Key Stats of Human Insights Based on Their Social Media Behaviors:
86% of social media users want to and do follow brands on social
71% of users have unfollowed a brand because they were embarrassed
75% of users have purchased something because they saw it on social
57% are more likely to buy from a brand they follow
It is important to understand your users, their expectations from your brand, or even their concerns regarding your presence, or your content.
This allows the brand to adjust its strategy and create a human element and a tone that will increase the chances of building a more authentic relationship, building its credibility and thus, its online authority.
– Vaibhav Singhvi
(Co-Founder, Green Cap Media)